RELIABLE SERVICE
You can count on PortaPal to provide reliable products and services from delivery to maintenance.

CLEAN AND SANITIZED
Our restrooms are cleaned and sanitized with
environmentally friendly products.

UPFRONT PRICING
Upfront and affordable pricing, with no hidden fees!

NEXT DAY DELIVERY
We're ready when you are! We offer next day delivery of our porta potty units.
Calgary Porta Potty & Portable Toilet Rentals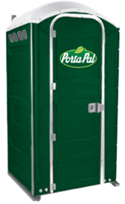 NEXT DAY DELIVERY AVAILABLE
PortaPal is a Calgary Porta Potty & Portable Toilet Rental business. We specialize in porta potties for construction sites, job sites, events and more. As a Calgary porta potty and portable toilet rental company we pride ourselves on providing the highest quality experience, support and level of sanitation to our customers and partners.
About Our Porta Potties and Portable Toilets
Portable toilets have been around since the 1960's and are often referred to as Port-A-Potties, Port-a-Johns or Porta Loos, they are simple portable enclosures containing a chemical toilet which are typically used as a temporary toilet for construction sites or large gatherings because of their durability and convenience.
The PortaPal toilets are manufactured by Poly John, one of the world's leading providers of quality portable toilets. They are constructed out of lightweight molded plastic. Interestingly, Poly John toilets were the first patented portable restroom. The patent was issued in the 1960s to George Harding, who was a co-founder of PolyJohn Corporation.
Construction Safety Fencing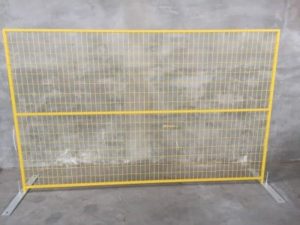 Our temporary safety fence panels will help you protect people and your job site, making it the right choice for builders and event planners in the Calgary Region. Local City of Calgary bylaws state that you must have safety fencing in place whenever you have an open excavation or an active work site where people could be in danger. Portapal can provide you with the rental fencing, delivery and set-up that you need for your next event or construction site.
Frequently Asked Questions
I need a porta potty rental. Now what?

If you are interested in a porta potty rental you've come to the right place. PortaPal has several portable toilet styles that are sure to fit your needs. Start by

contacting our service rep

for more information.

Can I use your units for my job site?

Yes! Our units are perfect for job sites, construction sites and oil rigs. They require limited space and can be easily relocated.

How many toilets will I need?

The simple answer is it depends. The amount of guests, the length of the event and if alcohol is being served all factor into the amount of units you will need. The best solution is to

contact our service rep

for more information.